If you are fishing for answers to your Now What?, FOOW?'s Career Development Services can 'meet you where you are' whether you are employed, unemployed or somewhere in-between.
Our Job Searching Strategy and Assessment Session includes…
Job Preparation through Job Searching and the Interviews in-between…
Resume Review
Resume Development or Editing
Cover Letter Development
Job Searching Strategies
Interview Preparation (pre & post analysis)
Our Next Step Planning explores…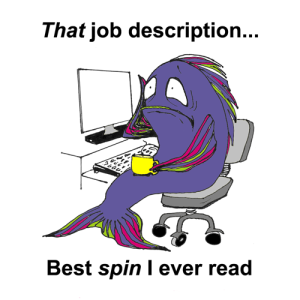 "Are you satisfied with your current job/career?"
Personal Skills & Career Assessment/Exploration
What's not working for you right now?
Next Step Strategy
Our Pink Slip Strategy Session examines…
Your Now What? due to sudden unemployment:
Reviews the gap between You're Hired & You're Fired!
Pink Slip Assessment— Why You?, Why Now? Now What? ⇒ Transition Strategy
It all starts and end with YOU. No matter where you go, there YOU are.
Start your Career Development Journey by contacting us at:
swimming@foowater.com
703-777-3806